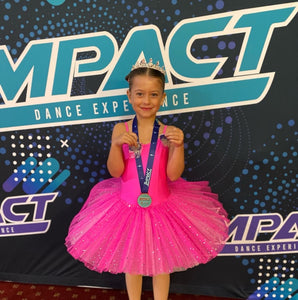 🌟 Cognitive and Physical Development Through Ballet 🌟 Enhanced Concentration: Ballet encourages children to focus on intricate movements, steps, and patterns, boosting their concentration and attention to detail. Improved Coordination: Ballet movements require precise coordination of different body parts, leading to better motor skills and spatial awareness. Creative Expression: Through graceful movements and music interpretation, children express themselves creatively, fostering imagination and emotional intelligence. Memory Enhancement: Learning choreography enhances memory retention and recall, stimulating cognitive growth. Discipline and Routine: Ballet instills a sense of discipline and routine, teaching children the importance of commitment and consistent effort. Problem-Solving Skills: Mastering ballet...
---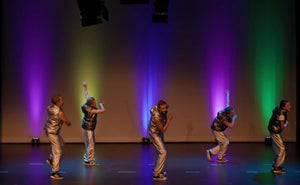 Getting on stage and showing the audience the results of weeks and months of hard work is great for student's confidence and progression. Performances bring together everything students have learned and can help build confidence and stage skills. It is also an opportunity to have a new experience with their family and friends. Putting yourself on show can be a little nerve wracking so here are some great tips to give the best performance you can. Practice, Practice, Practice In the lead up to a performance it is essential to attend as many classes as possible. As the saying goes...
---
Lakes Theatre Arts Little Lakes & Diamond Dance & Theatre classes offer a unique experience that you won't find in any other early childhood activity. We develop creativity and the ability to storytell and express emotions, develop the stamina, coordination, and strength to perform dance skills. In addition, we have a responsibility to honour our tamariki by offering a developmentally appropriate curriculum, which we do via The Australian Teachers of Dancing. In our Little Lakes & Diamond Dance & Theatre classes, we are growing the foundational skills that support the development of your child. We are exploring our conceptual skills that support...
---
Movement underpins good mental health
Moving releases chemicals in the brain such as dopamine which makes the brain feel alert and energised. Tamariki can also get pleasure from exploring their bodies and seeing what they can do and develop self esteem from feeling capable and acquiring new skills.
---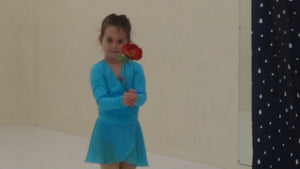 Many people think that theatre classes aren't right for their child. Perhaps your son has never expressed a desire to act or your daughter isn't interested in dancing, so you've never explored the possibility of them trying those hobbies. But what if there were other things for them to learn, underneath the dancing or acting out a part in a play? Theatre doesn't just teach you to act, or dance, or sing. It can also instill in your child things they might not effectively learn elsewhere!  Theatre can help your child develop their sense of self & identity. Children sometimes...